36th Actuarial Research Conference

Organized by The Ohio State University and Nationwide Enterprises

August 9-11, 2001
Columbus, Ohio, USA 43210

. Submitted Papers will be posted on this web site as they become available, probably in October.
<![if !supportEmptyParas]> <![endif]>
.




Sponsored by:
Actuarial Education and Research Fund
American Academy of Actuaries
American Society of Pension Actuaries
Canadian Institute of Actuaries
Casualty Actuarial Society
Colegio Nacional De Actuarios. A.C.
Conference of Consulting Actuaries
Society of Actuaries
and
Watson Wyatt Worldwide
Towers Perrin
---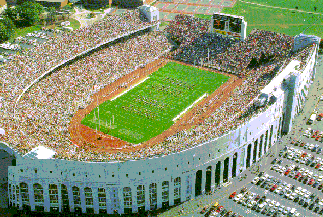 About the conference

The annual Actuarial Research Conference (ARC) provides an opportunity for academics and practitioners to meet and discuss actuarial problems and their solutions. The 36th ARC will be held at The Ohio State University in Columbus, Ohio. The conference sessions will take place in the East Annex of the Mathematics Tower. On site registration begins at 8:30 a.m. on Thursday August 9 with the conference opening at 9 a.m. The conference will continue over the next two and one half days to end at noon Saturday, August 11. The exact schedule will be made available later.
A reception for the participants will be held Thursday evening from 6:00 p.m. to 7:30 p.m. at the Mathematics Tower.
A banquet will be held Friday night at Faculty Club from 7:00 p.m. to 10:00 p.m.
On Saturday, August 11, participants and their family members are invited to attend the World's Largest State Fair, our Ohio State Fair from 1:00 p.m. to 4:00 p.m. We will provide transportation at no cost to the fairgrounds, however individuals will be responsible for all other fair fees. See Ohio State Fair.com for further information.
---
We encourage everyone who has a paper on an actuarial topic to submit it. Titles and abstracts must be submitted to the ARC 2001 organizing committee by June 15, 2001. This will allow for the posting of the abstracts on this website, and facilitate the publication of the program. Abstracts must be submitted electronically to Denise Witcher, Fax: (614) 292-1479, Email: dwitcher@math.ohio-state.edu. An electronic slide system including a portable computer, equipped with PowerPoint, will be made available to the presenters. Papers presented at the conference will be published electronically in the 2002.1 issue of the Actuarial Research Clearing House.


Important dates
June 15: deadline for submitting paper titles and abstracts
June 15: increase in registration fees
July 7: deadline for making reservations at the selected hotels
July 20: deadline for cancellation of registration
---

Registration fees (in US funds)
The registration fees cover the official conference activities including attendance at all sessions, 3 lunches, 5 coffee breaks, the Thursday night reception, and the Friday night banquet. These fees are as follows:
$110 for registrations received by June 15, 2001
$130 for registrations received after June 15, 2001
Daily registration is also possible. The corresponding registration fees, which include sessions, 2 coffee breaks and 1 lunch, are:
$65 per day for Single day registrations.
Separate fees for the reception and banquet (taxes and service included) are available:
$25 for the August 9, 2001 reception at the Mathematics Tower.
$45 for the August 10, 2001 banquet at the Faculty Club.



Cancellation procedure It is possible to cancel your registration before July 20, 2001. Thirty ($30) dollars will be retained for administration fees. Anyone unable to attend the conference may send a substitute at no additional cost.
Payment information
Click here for Registration Forms The following forms of payment will be accepted:
- money order made to the order of "Ohio State University ARC 2001"
- Visa, Discovery, or MasterCard credit card.
A receipt confirming your registration will be mailed to you.

---
Accommodation
Accommodation is easily available in Columbus, Ohio. See below for campus dormitory housing. .
The official conference hotel is: The Holiday Inn on the Lane
328 West Lane Avenue, Columbus OH 43214. Single or double rooms are available for $89.00 plus tax. To make hotel reservations, please call (614) 294-4848 or (800) 465-4329. or email Reservations, Holiday Inn OSU . This hotel is within walking distance to the conference site.
When making reservations please be sure to mention the Actuarial Research Conference. When making reservations by email, please be sure
to give your arrival and departure date and a credit card to guarantee the reservation.
There are several other accommodations within 20 minutes of the campus. However, there is no associated room discounts at these facilities. Two possible hotels in downtown Columbus are:
Hyatt Regency Columbus, 350 North High Street, Columbus OH 43214. Please call (614) 463-1234 or (800) 233 1234.
Crown Plaza Columbus, 33 E. Nationwide Blvd., Columbus OH 43214. Please call (614) 461-4100.
(Note: Please register early, due to the fact that most hotel rooms will be taken due to the state fair.)
Campus housing is available. A single occupancy room is $45 per night, a double occupancy room is $25 per night (per person)
and a triple occupancy room is $23 per night (per person). You may register for a room when you register for the conference.
Please see the registration form for room information
Transportation
Ohio State University is located in Columbus, Ohio. For further information on activities and local transportation, clickhere or here.
For flight information into Columbus refer to this site.
Click here to learn more about our wonderful state.
For all information concerning events, activities, must sees, shopping centers, accommodation, restaurants, transportation, etc. in the state of Ohio, we recommend that you inquire with PlacesOhio.com.





Ohio State University
<![if !vml]>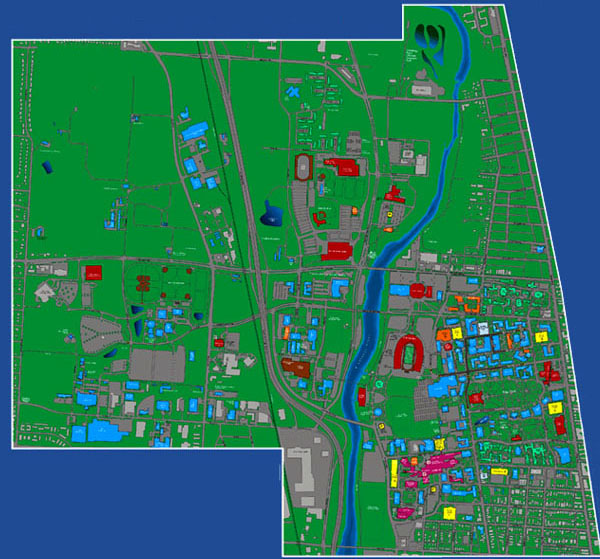 <![endif]>Located in the heart of Ohio, lies Ohio State University.


To see an interactive map of OSU campus, click here.





---
For all information concerning the conference or the submission of papers, you may get in touch with the organizing commitee for Actuarial Reasearch Conference 2001:
ARC 2001 Committee
Mathematics Department
The Ohio State University
231 West 18th Avenue
Columbus, OH 43210
FAX: (614) 292-1479
ARC 2001 committee members are:
Dr, Bostwick Wyman
Professor Mathematics Department
The Ohio State University
231 West 18th Avenue
Columbus, OH 43210
E-mail: wyman.1@osu.edu
Tel.: (614) 292-0671
FAX: (614) 292-1479
Denise Witcher
Mathematics Department
The Ohio State University
231 West 18th Avenue
E-mail: dwitcher@math.ohio-state.edu
Tel: (614) 292-0671
Fax: (614) 292-1479
Steve Craighead
Assistant Actuary
Nationwide Enterprises
One Nationwide Plaza 1-27-01
Columbus, OH 43215-2220
E-mail: craighs@nationwide.com
Tel.: (614) 249-8775
Fax: (614) 249-0725