Views of the Newark Decalogue Stone

---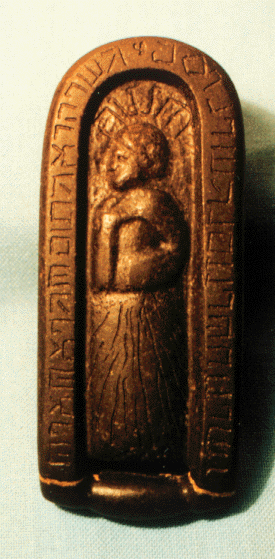 Front.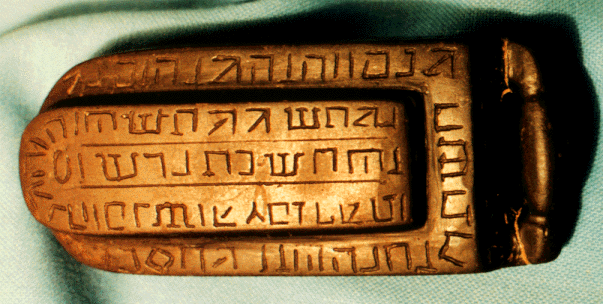 Back, oriented so that four of its five principal lines are upside-up.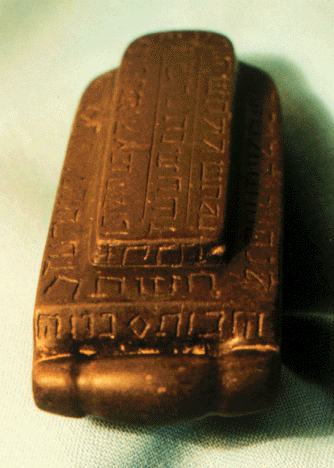 Foot of back, showing the short line inside the handle opening.


Right side (when viewed from front), containing the beginnings of the three lines that wrap around the sides, upside-up, as well as the end of the single line that wraps around the edge of the platform, upside-down.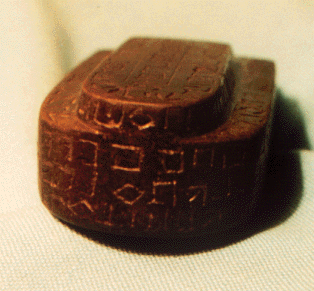 Top side.


Left side.
---
Return to Newark Holy Stones page .
Return to Archaeological Outliers Page.

Page written and maintained by J. Huston McCulloch

Photos on this page may be freely downloaded and copied, with photo credit to J. Huston McCulloch and a link to this site.

Last revised 8/7/00.
---