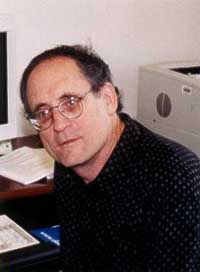 John Kagel
Ph.D. (Purdue)
Experimental Economics
Applied Microeconomics
Auction Theory


Phone: 614-292-4812 Assistant: 292-6867
Office: 473 Arps Hall
Email: kagel.4@osu.edu
---
John Kagel, University Chaired Professor, joined the department in 1999.
Curriculum Vitae
Non-technical Report of Kagel's Current Research Focus
Teaching
Recent Publications -
"Laboratory Experiments," Methods of Modern Experimental Economics, Cambridge, (2015), Guillaume Frechette and Andrew Schotter (eds).
"Winner's Curse" in International Encyclopedia of Social Sciences, 2nd Edition, W. A. Darity (editor in chief) Macmillan Publishing (2007), with Dan Levin.
"Adaptive Learning versus Equilibrium Refinements in an Entry Limit Pricing Game," Economic Journal, vol 107 (1997) with D. Cooper and S. Garvin.
"Revenue Effects and Information Processing in English Common Value Auctions," American Economic Review, Vol. 86 (1996) with D. Levin and J.F. Richard.
"Economic Choice Theory: An Experimental Analysis of Animal Behavior," Cambridge Un. Press, 1995. with Raymond C. Battalio and Leonard Green
The Handbook of Experimental Economics, vol 2, Princeton University Press, 2016. with A. E. Roth (eds).
Working Papers
Auctions
General Papers
The Handbook of Experimental Economics, Volume 2
"Neuroeconomics," Colin Camerer, Jonathan Cohen, Ernst Fehr, Paul Glimcher, and David Laibson.
Selected Awards
Distinguished Scholar Award, The Ohio State University (2008).
Fellow of the Econometric Society 2003

Distinguished Chair in Economics, University of Siena, Fulbright Scholar (Spring 2002)

Chancellor's Distinguished Research Award (1997).

National Fellow Hoover Institution (1981-82).

Best 1973 Western Economic Journal Article Award "A Test of Consumer Demand Theory Using Observation of Individual Consumer Purchases," Western Economic Journal, 11, (December 1973).
---
Back to: Main Page | Faculty Directory

Department of Economics

Last update: 06/18/2018