[ Up ]
[ ballinalbumtext.htm ]
[ 1919--1934 ]
[ Berta'a 1934 Trip ]
[ 1935-1940 ]
[ 1940--1948 ]
[ 1949--1950 ]
[ 1953--1954 ]
[ 1955--1965 ]
Here is toddler Alfred (with happy hat) and mother Berta at the Kinderfest on the Albert Ballin, sailing east or sailing west, we do not know, but everyone looks pretty happy.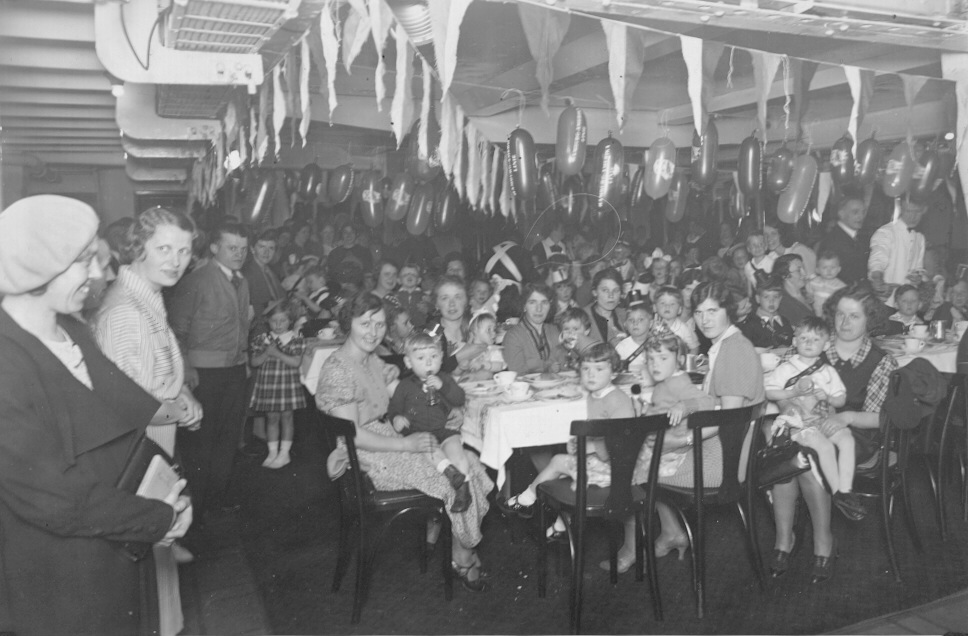 ---
Left to right: (1) Alfred gazes at the wine dark sea, (2) arrives in Geradstetten for a view of the Kirchturm, and (3) looks out of the second story window at Hirschstrasse 28, the house of his grand parents Karoline [1879 -- 1968] and Christian Lederer [1872 -- 1950].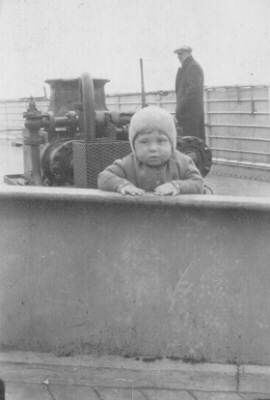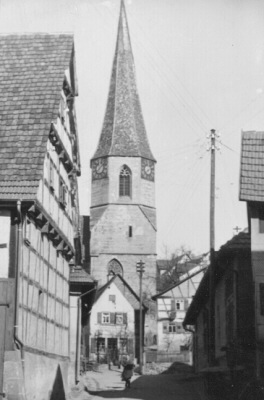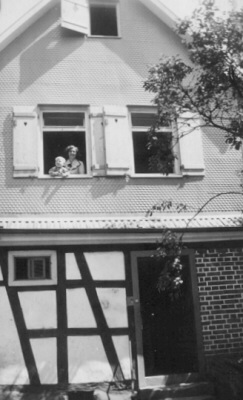 ---
Left top right: (1) Berta's mother Karoline ("Ahne") Lederer, her other daughter Friderike Lederer Siegle [1903-- 1993] standing behind her son Walter Siegle [1929], then her husband Karl Siegle [1902 -- 1980], and finally Christian Lederer ("Oele") [1872 -- 1950]. (2) Proud grandfather Christian Lederer and awed grandson Alfred.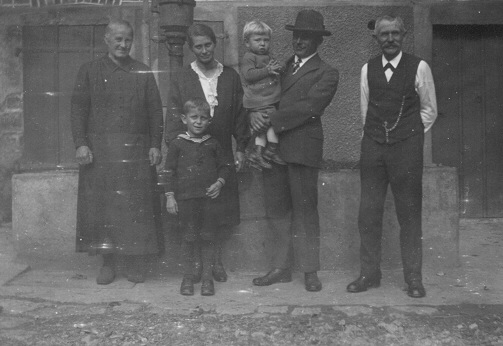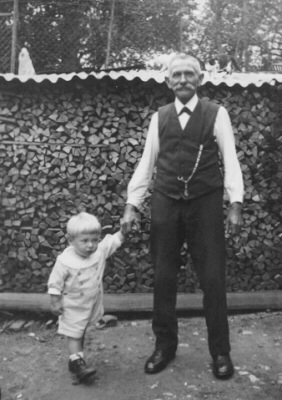 ---
(1) Grandparents Karoline and Christian Lederer, with Alfred in arms and cousin Walter Siegle ready for sea. (2) Walter gives his cousin Alfred a ride.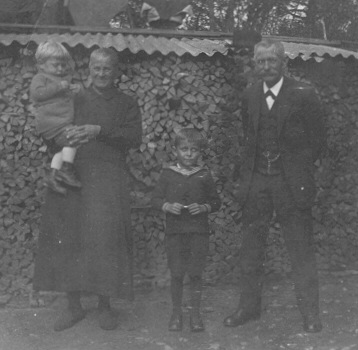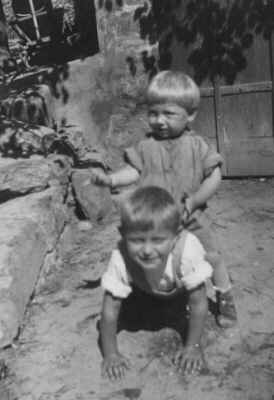 ---

Postcard from Margaret Vesper collection, sent by Berta to Stangle's, showing Buoch above Geradstetten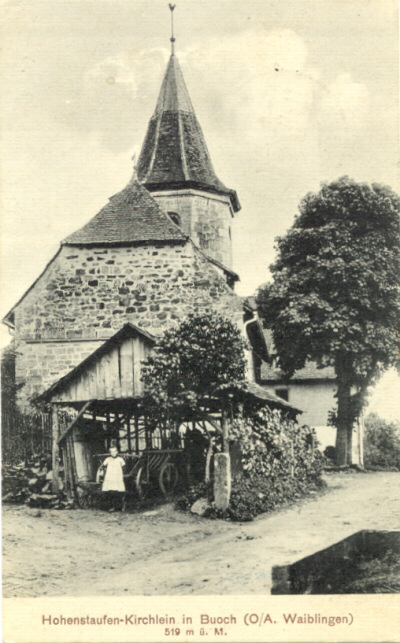 ---

(1) Alfred makes some friends (2) Alfred under the pear tree.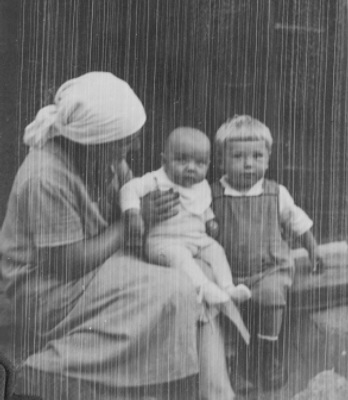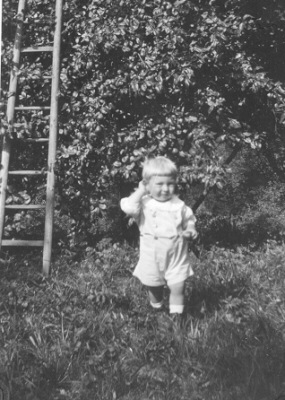 ---

(1) Alfred learns about the buggy whip. (2) Left to right cousin Walter Siegle, Alfred, and Fridericke Siegle (Tante Rickele).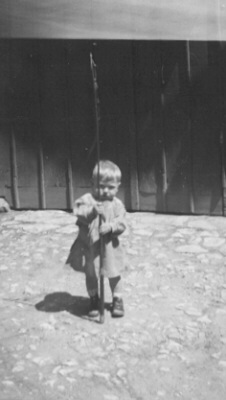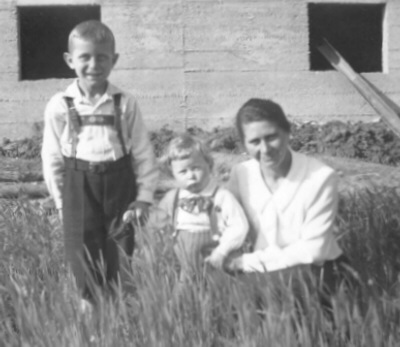 ---

(1) Walter with Hirschgasse neighbor Zilker. (2) Wilhelm Palmer before his new vineyard house (3) Alfred, pail in one hand, unidentified man in the other.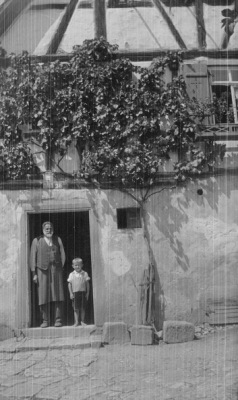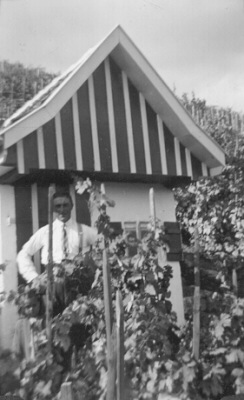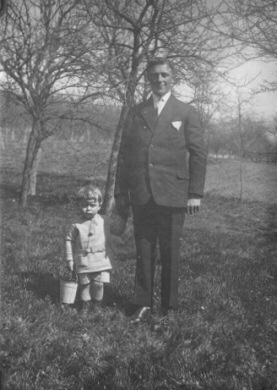 ---

(1) Neighbor of the Hirschgasse Lederers, with child. (2) Who is this charming lad?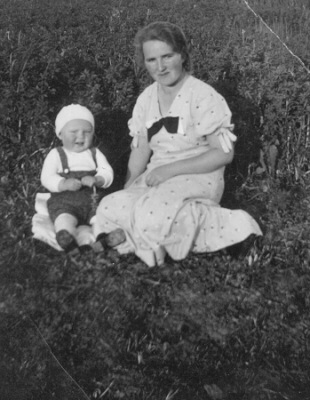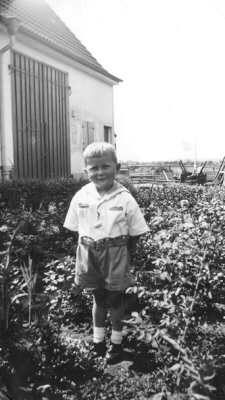 ---
We do not undertstand the significant of this grouping, but the little one in all of them appears to be Alfred. Kindergarten?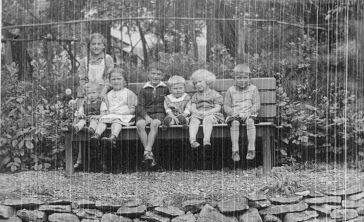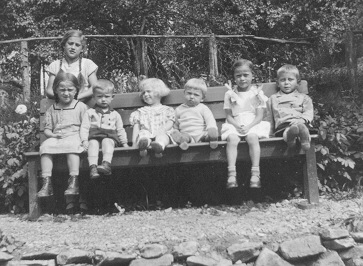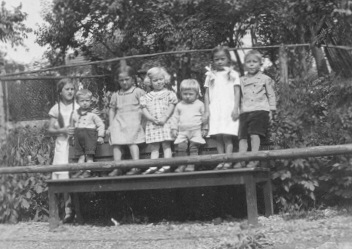 ---
Finally, here are some (very charming) but unidentified babies.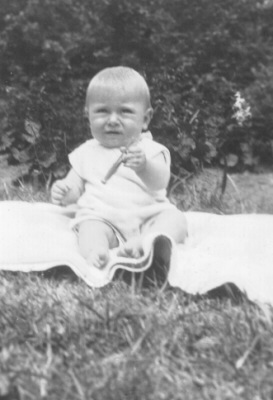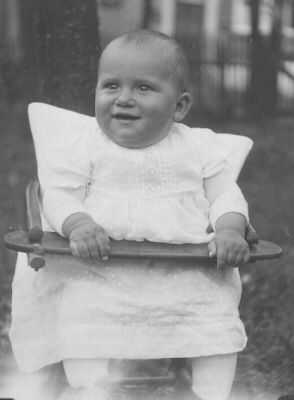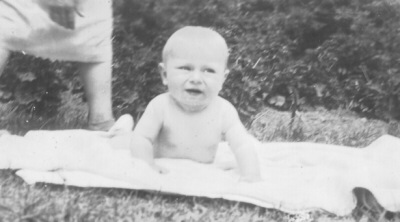 [ Home ] [ Up ] [ ballinalbumtext.htm ] [ 1919--1934 ] [ Berta'a 1934 Trip ] [ 1935-1940 ] [ 1940--1948 ] [ 1949--1950 ] [ 1953--1954 ] [ 1955--1965 ]