[ Up ]
[ ballinalbumtext.htm ]
[ 1919--1934 ]
[ Berta'a 1934 Trip ]
[ 1935-1940 ]
[ 1940--1948 ]
[ 1949--1950 ]
[ 1953--1954 ]
[ 1955--1965 ]
This marvelous shot of Karoline Lederer at the age of 76 in 1955 was taken by her grandson Walter, and sent to Berta and Christian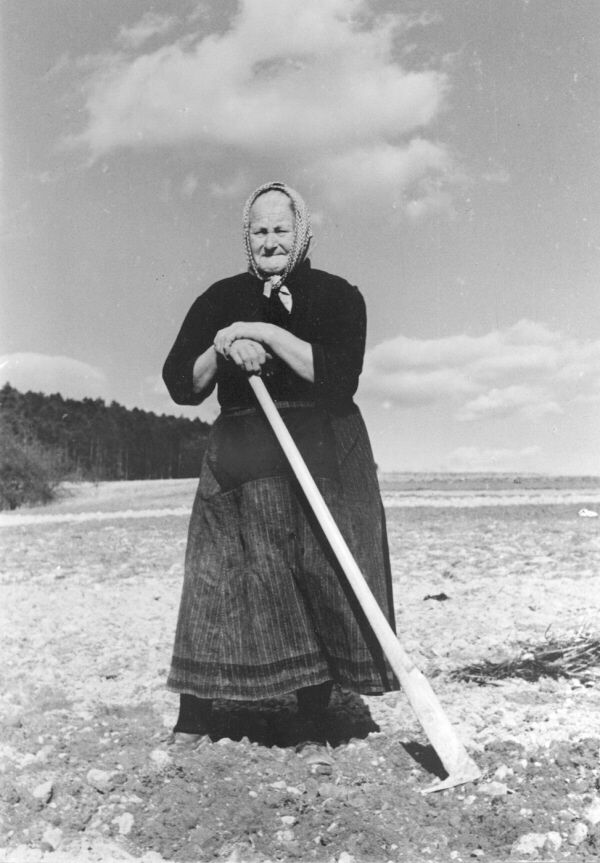 ---
In 1958 William graduated from Harvard, and began a compulsory service of three years with the U. S. Navy. Hoping to be posted overseas, he applied for a lone LST (Landing Ship Tank) stationed in Naples. That plum assignment did not come through, but he was assigned the amphibious navy anyway, serving all his time on the Attack Transport U.S.S. Chilton APA-38. (1) LT (jg) Palmer looking pretty glum because his hat is too big, but you take from history what she gives you. (2) The Chilton at sea.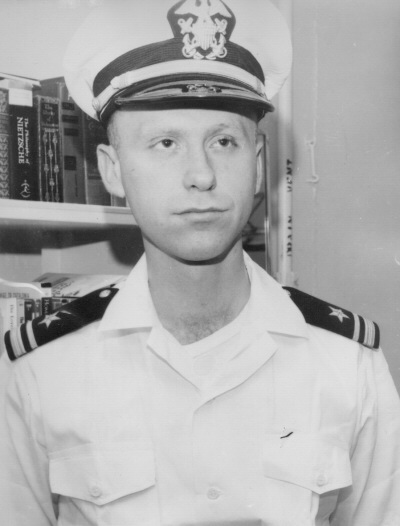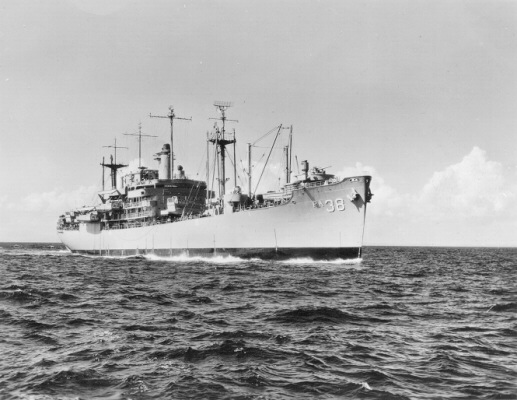 ---
The navy connection turned out tobe fortuitous, because William was soon assigned to CIC school in Glencoe,Georgia, after he participated in the 1958 "stabilization" of Lebanon. William managed to travel from Beirut to Georgia via Geradstetten, where he saw most of his German relatiives for the first time. (The exceptions are Walter and Inge Siegle: he met them in Coopenhagen ijn 1955.)

(1) William, Stuttgart in the hazy distance, his Retina Ia at the ready. (2) William with Tante "Rikele" (Friderike) and grandmother "Ahne" (Karoline)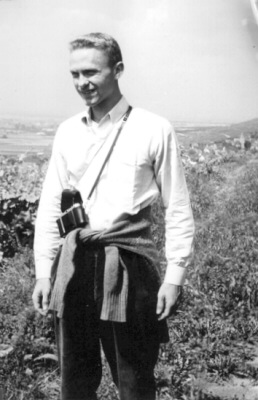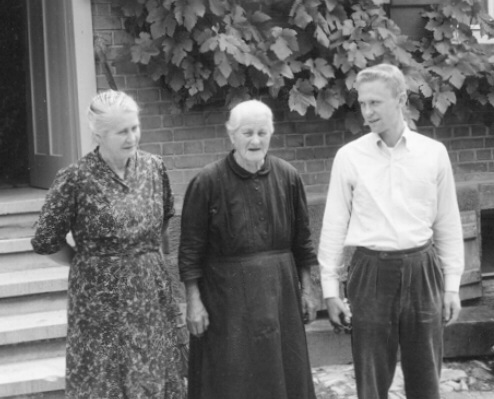 ---

(1) Berta and Christian in the late '50s, probably with Stuyvesant Town in background

(2) Wedding of Hannelore and Karl Siegle, 1961. Left to right: Karoline Lederer, Karl Siegle, ?, Friderike Siegle, Hanne and Karl, and probably Hanne's parents and grandmother.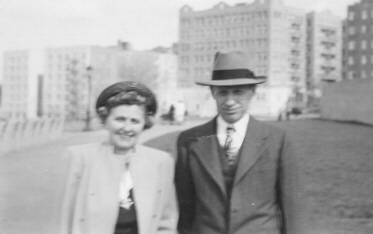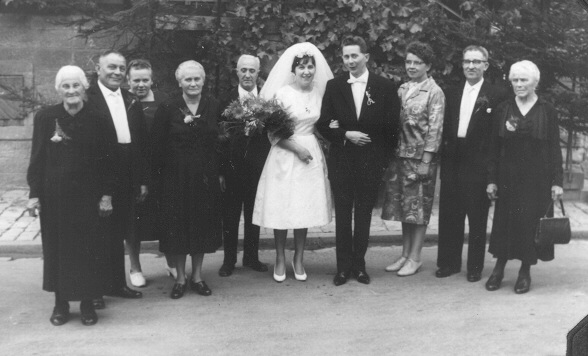 ---
(1) Hanne and Karl exiting from church (2) Family grouping, Abendbrot, 1962. Left to right, Inge Siegle (Walter's wife), Hanne and Karl, Karoline Lederer, Karl Siegle and Inge's father.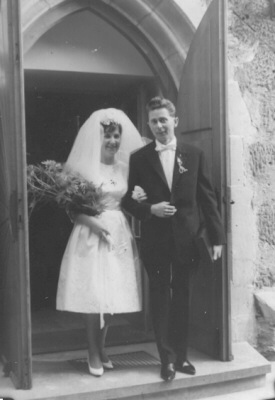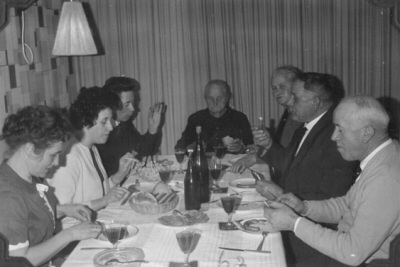 ---
(1) Inge and Markus Siegle, 1965 and (2) Christian and Berta, Forest Hills, 1965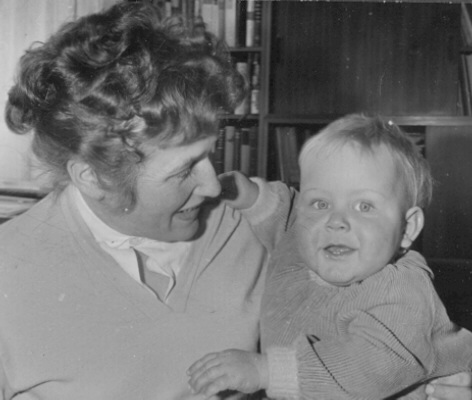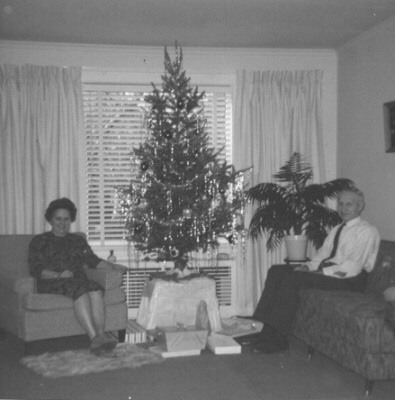 ---
"Schnee in April, 1965" Hirschgass 28, the Lederer homestead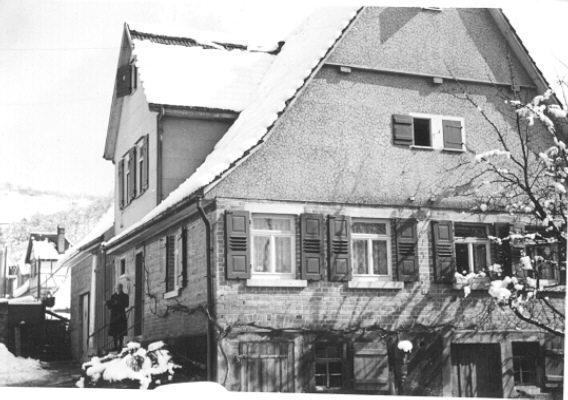 ---
(1) One of the two charming people shown in the next photo. (2) Heike Siegle (daughter of Hanne and Karl) and Markus Siegle (son of Inge and Walter.)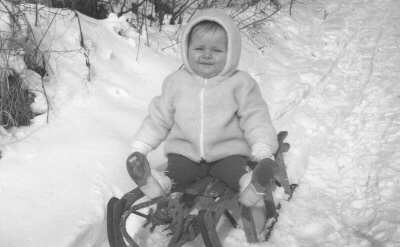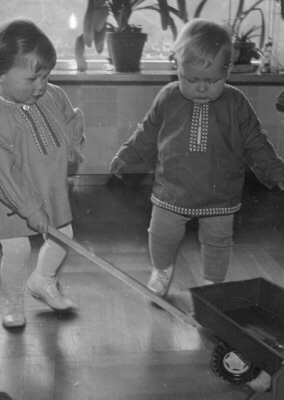 ---
(1) New house built by Gemeinde to replace the Fronaeker house (2) Berta and Christian, Jones Beach, late 60s.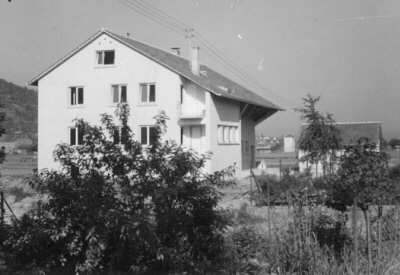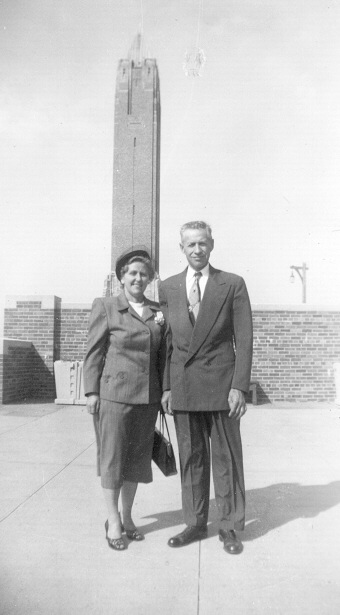 [ Home ] [ Up ] [ ballinalbumtext.htm ] [ 1919--1934 ] [ Berta'a 1934 Trip ] [ 1935-1940 ] [ 1940--1948 ] [ 1949--1950 ] [ 1953--1954 ] [ 1955--1965 ]