[ Up ]
[ ballinalbumtext.htm ]
[ 1919--1934 ]
[ Berta'a 1934 Trip ]
[ 1935-1940 ]
[ 1940--1948 ]
[ 1949--1950 ]
[ 1953--1954 ]
[ 1955--1965 ]
In 1949, Berta Palmer had her first chance after WW II to return to Geradstetten for a visit. Needless to say, the Hamburg America Line was no longer operating, but The Ile de France brough her over with her friend Hilde Ries, another Geradstettener from New York. They sailed to Le Harve, and then traveled by train through Paris to Stuttgatt. Christian was left in charge the boys, then aged 16 and 12.
(1) Pround Liner. (2) That's Berta (center) by the post. Mrs. Ries to her left.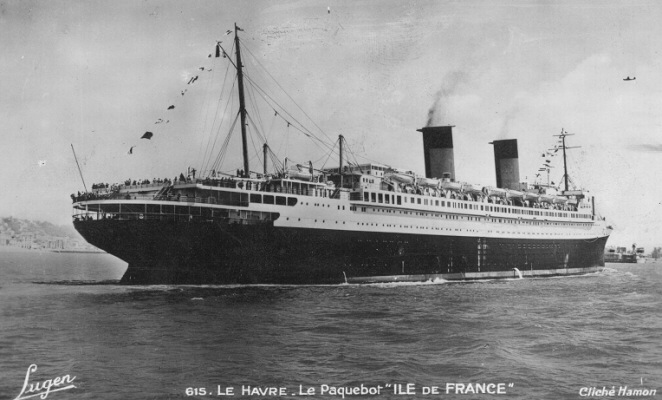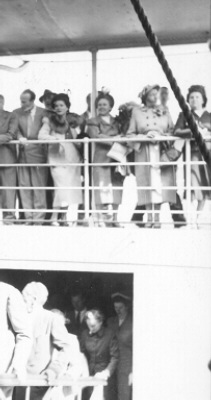 ---
(1) Those with sharp eyes can see Berta and Hilde Ries, center, with feathers in their hats, so it appears. (2) The Eifle Tower, Berta, Hilde and unidentified woman in group in background. (3) Arch de Triomph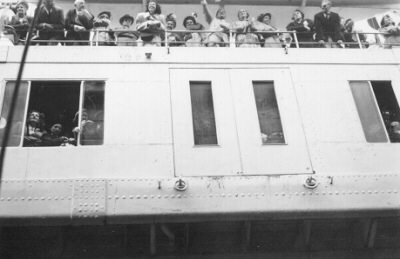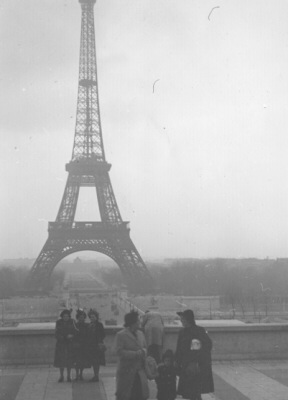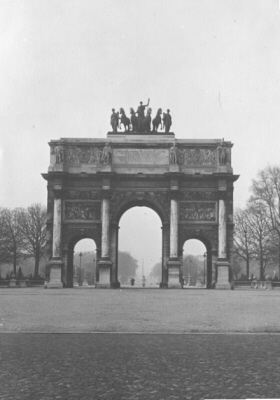 ---
(1) and (2)Two passport phots ofChristian, to be dated. On the right, sisters Berta and Friderike on the 1949 triip.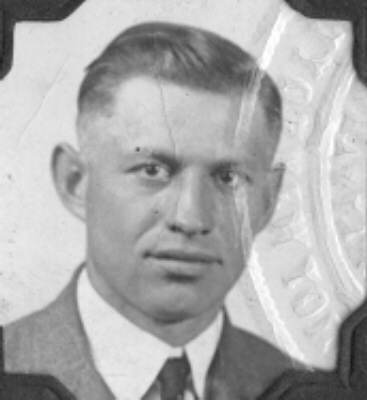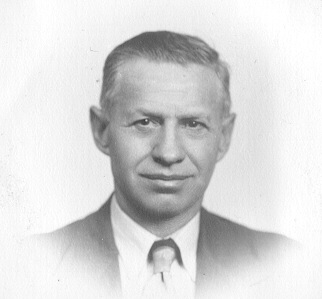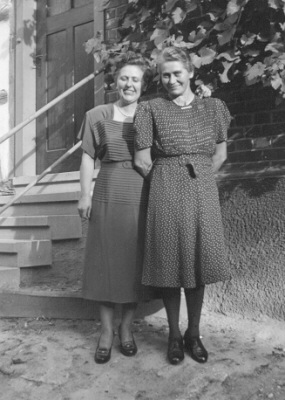 ---
(1) Left: grandparents Karoline and Christian Lederer, 1949 (1) Berta with her nephew Karl on the 1949trip.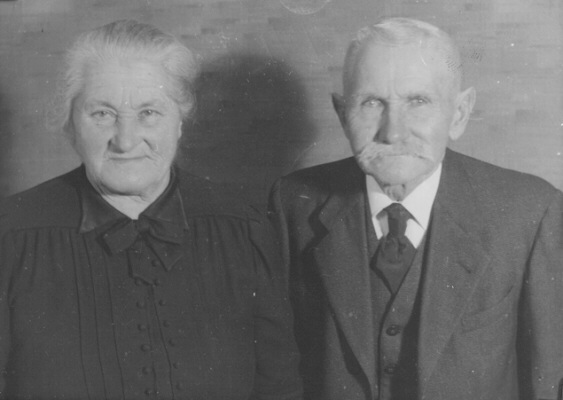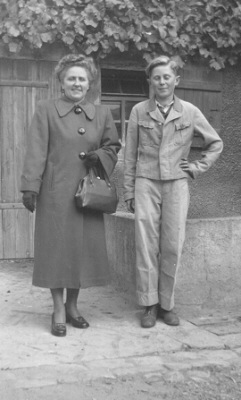 ---

From the archives of Margaret Vesper: Berta, pobably with Margaret's paternal grandmother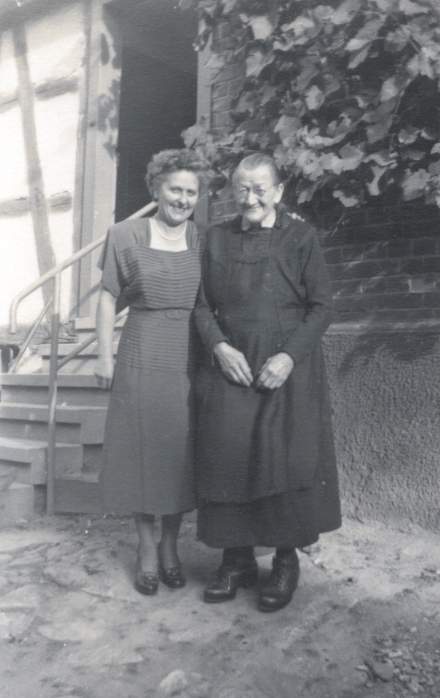 ---

Postcard sent by Berta to the Stangle's: Geradstetten from the air, 1949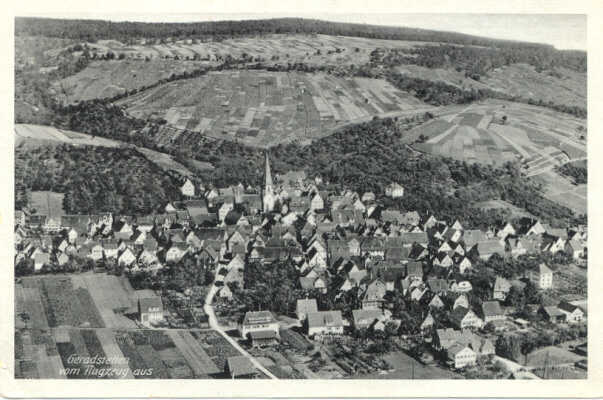 ---

Walter and Karl Siegle with two unidentified fellows, 1949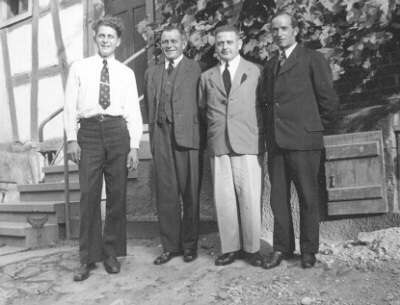 ---
Meanwhile, back in the U.S. Boy Scout William in the backyard of the Forest Hills House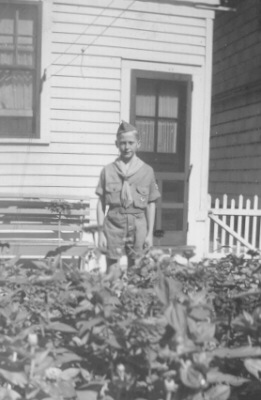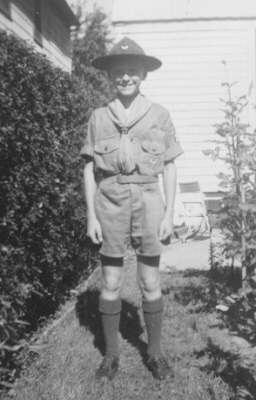 ---
Summer camp as a tenderfoot, 1949?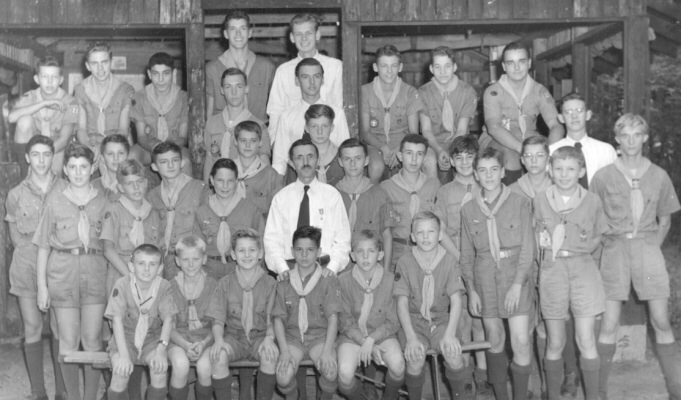 ---
Some shots sent to us by Walter Siegle. In 1950 he seems to be having a good time at: (1) Nebelhorn and (2) Schoenberg.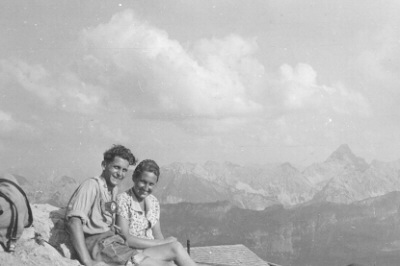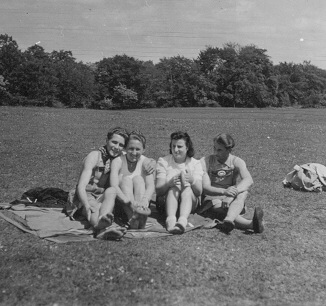 ---

Again from 1950: (1) Our cousin Hilde, (2) A bounteous grape harvest and (3) Inside the Geradstetten church.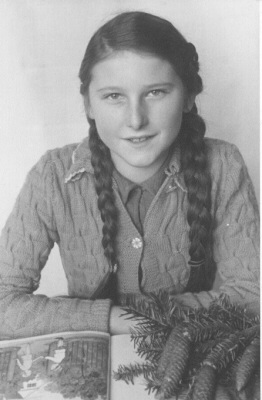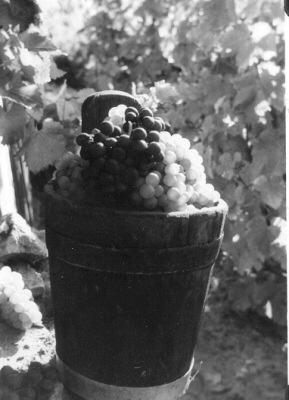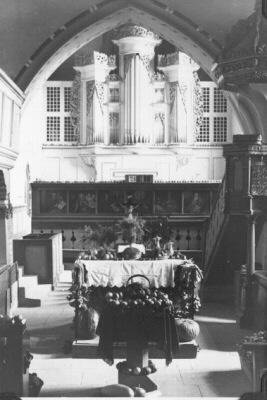 ---
Finally, Alfred Palmer's high school graduatiion picture, 1950.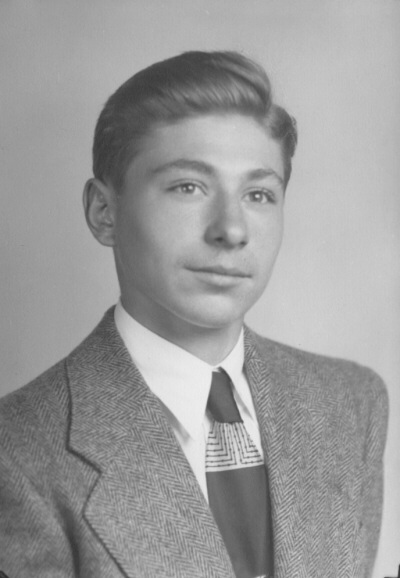 [ Home ] [ Up ] [ ballinalbumtext.htm ] [ 1919--1934 ] [ Berta'a 1934 Trip ] [ 1935-1940 ] [ 1940--1948 ] [ 1949--1950 ] [ 1953--1954 ] [ 1955--1965 ]